Tassos Alefantos, Chairman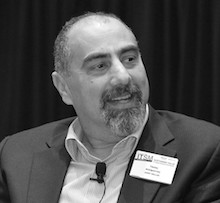 Vassilis Orfanos, Vice Board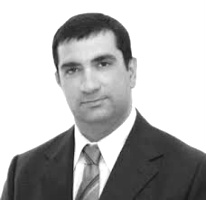 Σπούδασε Marketing & Διοίκηση Επιχειρήσεων και είναι κάτοχος Master in Business Administration από το Nottingham Trent University. Άρχισε την καριέρα του στο χώρο της Πληροφορικής το 1991 και το 1997 ξεκίνησε τη συνεργασία του με την εταιρία PC SYSTEMS στην οποία ανέλαβε καθήκοντα Γενικού Διευθυντή από το 2001 έως το 2012, ενώ παράλληλα συμμετείχε στο Διοικητικό Συμβούλιο ως Εκτελεστικό Μέλος (2003 – 2010). Εντάχθηκε στο δυναμικό του ομίλου GLOBΟ το Φεβρουάριο 2012, αρχικά ως Αναπληρωτής Γενικός Διευθυντής της GLOBOplc, ενώ από το Μάρτιο του 2013 ανέλαβε Γενικός Διευθυντής στην GLOBO Technologies.

Σήμερα είναι Ειδικός Γραμματέας στο Διοικητικό Συμβούλιο του Σ.Ε.Π.Ε. όπου εκλέχθηκε για πρώτη φορά το 2005, ενώ κατέχει τη θέση του Μέλους Δ. Σ. του Ερευνητικού Κέντρου Καινοτομίας στις Τεχνολογίες της Πληροφορίας, των Επικοινωνιών και της Γνώσης "Αθηνά" από το 2008. Αποτελεί επίσης ιδρυτικό μέλος του Ελληνικού Information Technology Service Management Forum (ITSMF), στο Διοικητικό Συμβούλιο του οποίου είναι Αντιπρόεδρος από το 2008.
George Papoulias, Secretary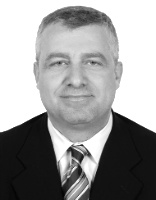 George is holding the position of Senior Project Manager in the Business Process Management Division at National Bank Group and acts as the liaison between BPM and the Bank's Internal Audit, Risk Management, Compliance Division and SOX Unit. Has more than 20 years of Governance, Risk, Compliance, Program/Project Management, and Software Engineering experience in Greece, Switcherland, Portugal, Turkey, Saudi Arabia, Bulgaria and Albania in the Banking Sector. He managed successful international projects implementing Banking Software as a Senior Business Consultant/Project Manager in Deutsche Bank Private Banking, Saudi Hollandi Investment Bank, Al Rajhi Bank and served as an IT Services Manager, with Atos as the IT Chief Integrator, in Athens 2004 Olympic and Paralympic Games. He also work for CITIBANK, ABN-AMRO, PIRAEUS Bank Group and TEMENOS Global Services in various positions in the IS/IT, Business Consulting and Operational Risk Management domains.

George is an MIS Graduate from W.P Carey School of Business of Arizona State University with a specialization in Information Management and actively involved in a number of international Institutions and Associations such as: Vice Chairman of ITSMF Hellas, Co-founder and a Member of the BOD of the PMI Greece Chapter (2011-2013) and Audit Committee Chair of ISACA Athens Chapter (2011-2016). He is also an invited speaker in conferences and specialized events organized by ISACA Athens Chapter, ITSMF Hellas and the Greek Chapter of PMI.
Krikor Maroukian, Treasurer and International Representative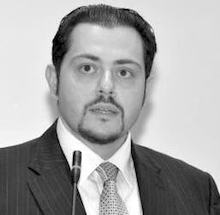 Krikor Maroukian BSc, MSc, CAPM, ITIL, MBCS, MIEEE is a Project Manager at Printec Group based in Athens, Greece. He specialises in the design and delivery of service management and Point-of-Sale (POS) management solutions across the banking, retail and aviation industries in fifteen countries across South-East Europe.

Krikor's interests lie predominantly in project management through PMBOK, PRINCE2 & ISO21500, service management through ITIL & ISO20000, business analysis through BABOK, business process management and enterprise IT architecture. He has been part of numerous conference organising committees and programme committees. Krikor formed an integral part of the organising committee of the 6th South-East Europe itSMF Conference held in Athens, Greece in April 2013.

Krikor has authored papers on the topics of Project Management, Service Management and Requirements Analysis with a focus in the Greek banking sector. In addition, he is columnist of 'Netweek'; a Greek biweekly IT executives magazine. Krikor, in collaboration with APMG and the UK Cabinet Office, participated in the Quality Assurance team for the translation of 'ITILv3® 2011 Glossary and Abbreviations' in its Greek equivalent whose terminology is due to be incorporated in the syllabus of a number of IT and business-oriented courses of Greek universities.

Krikor has gained a BSc in Computer Science at the University of Reading, UK and an MSc in Applied Informatics from Henley Business School, UK. He has been awarded a UK patent for the design of an IT Outsourcing Management Framework. He is also currently pursuing a Ph.D. in Model Driven Business Process Engineering at King's College London, UK.

Krikor is Chair of (IT Service Management Forum) itSMF Hellas, Secretary of British Computer Society (BCS) Hellenic Section, certified member of the Project Management Institute (PMI), member of the International Association of Outsourcing Professionals (IAOP) and member of the International Institute of Business Analysis (IIBA).
Michalis Moraitis, Academic Advisor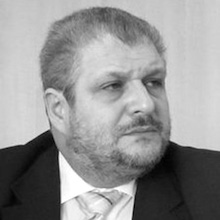 Stamatis Passas - Academic Liaison and Communications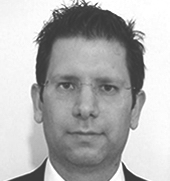 Ο Σταμάτης Πασσάς διαθέτει πλούσια ακαδημαϊκή δράση, όντας πτυχιούχος του Τμήματος Φυσικής της Σχολής Θετικών και Τεχνολογικών Επιστημών του Πανεπιστημίου της Κρήτης και κάτοχος δύο μεταπτυχιακών τίτλων στην Πληροφορική (MSc in Computer Studies) από το Πανεπιστήμιο του Essex (Ηνωμένο Βασίλειο) και στη Διοίκηση των Επιχειρήσεων (MBA) από το Ελληνικό Ανοικτό Πανεπιστήμιο.

Σήμερα εργάζεται ως στέλεχος σε χρηματοπιστωτικό ίδρυμα της χώρας, ενώ κατά το παρελθόν έχει εργαστεί ως αναλυτής / προγραμματιστής σε εταιρείες χαρτοφυλακίου και λιανικού εμπορίου. Κατά τη διάρκεια της καριέρας του έχει λάβει αναγνωρισμένες πιστοποιήσεις πληροφορικής.

Διετέλεσε μέλος του διοικητικού συμβουλίου του Ινστιτούτου Ελέγχου Συστημάτων Πληροφορικής (ISACA Athens Chapter), στο οποίο δραστηριοποιούταν ενεργά για χρόνια, παρέχοντας τις υπηρεσίες του σε θέματα επικοινωνίας, λαμβάνοντας αξιόλογες διακρίσεις. Έχει υπάρξει ομιλητής σε συνέδρια / εσπερίδες (ISACA Athens Chapter, Money Show, ΣΕΔ, itSMF Hellas, κ.α.), εισηγητής σε σεμινάρια επαγγελματικών ινστιτούτων (Ελληνικό Ινστιτούτο Ασφαλιστικών Σπουδών, Ελληνικό Ινστιτούτο Εσωτερικών Ελεγκτών) καθώς και μέντορας σε δράσεις του Οικονομικού Πανεπιστημίου Αθηνών (Job – Pairs). Διαθέτει συγγραφική εμπειρία καταγράφοντας τις απόψεις του σε περιοδικά & newsletters επιστημονικής ύλης στην ελληνική και αγγλική γλώσσα, με πιο πρόσφατη τη συμβολή του στα συγγραφικά έργα του Ευρωπαϊκού Οργανισμού για την Ασφάλεια Δικτύων και Πληροφοριών ENISA (Cyber Insurance: Recent Advances, Good Practices and Challenges) & του Διεθνούς Οργανισμού ISACA International (ISACA Privacy Principles and Program Management Guide).



Stamatis Passas is a graduate of the Department of Physics of the School of Science and Technology of the University of Crete, Greece and holds two postgraduate degrees – one on Computer Studies (United Kingdom, University of Essex) and one on Business Administration (Greece, Hellenic Open University).

Currently, he works as an IT GRC Specialist of a financial institution of the country, while in the past he has worked as an analyst / developer in portfolio and retail companies. During his career, he has received accredited IT certifications.

He has been a member of ISACA Athens Chapter Board of Directors, where he has been actively involved for years, providing communications services with remarkable distinctions. He has been a speaker at conferences / seminars (ISACA Athens Chapter, Money Show, SED, itSMF Hellas, etc.), a lecturer at seminars of professional institutes (Hellenic Institute of Insurance Studies, Hellenic Institute of Internal Auditors) and a mentor in actions of Athens University of Economics and Business (Job – Pairs @ AUEB). He has a writing experience, composing his thoughts/knowledge in journals and newsletters in Greek and English language, with his latest contribution at the work of European Union Agency for Network and Information Security (Cyber Insurance: Recent Advances, Good Practices and Challenges) & ISACA International (ISACA Privacy Principles & Program Management Guide).